Luxury Retirement Apartments in McKinney, TX
About Us
Hidden Springs of McKinney is a rental senior living community north of downtown Dallas. We offer gracious retirement living for active seniors with additional levels of care available on-site.
This includes 132 Independent Living apartments, 40 Assisted Living apartments, with licensure for 27 Memory Care residents.
Regardless of living option, all Hidden Springs floor plans are senior rental apartments. There are no large buy-in fees or long-term contracts required for residency.
LEARN MORE TODAY!
"*" indicates required fields
What's included in the monthly fee?
The monthly fee on Independent Living retirement apartments includes an array of services and amenities, simplifying most of our residents' costs of living into a single inclusive fee.
From all utilities and 30 meals per month in a variety of dining venues to an indoor pool and fitness center, these varied perks are designed to meet the unique preferences and needs of our residents.
The monthly fee on Assisted Living apartments includes three meals a day, snacks, all utilities, and access to all community amenities. Senior care service costs are additional and based on individual needs.
To provide predictable costs, the monthly fee for Memory Care is all-inclusive, covering absolutely everything, from meals and programs to 24/7 assistance and support.
McKinney, Texas is a retirement destination.
Centrally located on McKinney Ranch Parkway, with easy access to several major transportation corridors and three major medical centers, Hidden Springs is in one of the fastest-growing areas of the country – McKinney/Frisco. In fact, with so many global companies moving into the area, the North Dallas corridor is recognized as the second-best real estate market in the United States.
And did someone mention shopping? Our residents will find infinite opportunities for shopping, dining and entertainment at nearby Fairview Town Center, The Village at Allen, Allen Premium Outlets, Stonebriar Centre, McKinney Towne Crossing and more!
Not into shopping? If sports are a primary interest, The Dallas Cowboys Star facility (football), Toyota Stadium (soccer), Dr. Pepper Ballpark (baseball) and 10 golf courses are all just a short drive away.
What else makes Hidden Springs of McKinney unique among the other area communities?
Our rental retirement community was originally envisioned, and development began, by PMRG of Dallas. PMRG merged with Madison Marquette in 2018, resulting in one of the largest property services companies in the world. This partnership ensures strong development success, excellent property management expertise and financial stability.
Operations of the community are led by national seniors housing management company Meridian Senior Living, a dedicated group of professionals serving more than 70 communities across the U.S.
In our Assisted Living and Memory Care neighborhoods, we've set a high expectation for care to our deserving residents. Our Montessori Moments in Time™ Memory Care programming is distinctive to Meridian Senior Living communities and serves our mission to offer respectful care to those with dementia.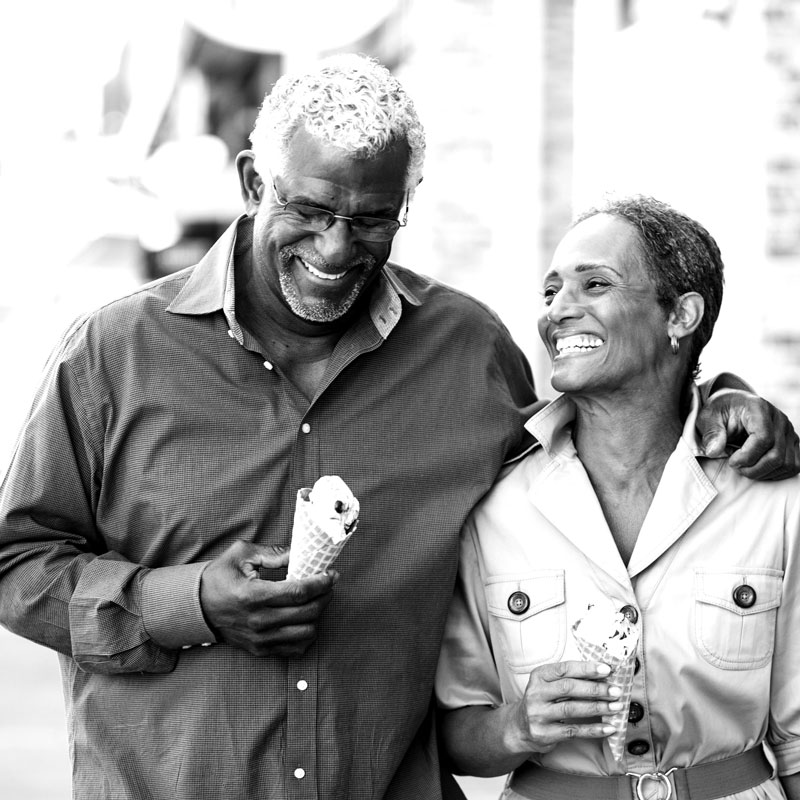 The Pride of Hidden Springs
The people of Texas are a proud lot.
Proud of their heritage and history
Proud of the vast and varying nature of their state – in geography, natural resources, and industry
Proud of the strong bonds with family and friends
Proud of their work ethic
At Hidden Springs of McKinney, we have the pride of ownership, which permeates everything we do from design and construction to amenities and services.
Most of all, we're proud to serve the people who make up the Greatest Generation – our seniors.
We are very happy we moved here.
"This has been a huge move for us from another state, and everyone has been so helpful. What we like the most are the people! Very interesting backgrounds, not your average person! We are very happy we moved here."
– Bill and Peggy, Residents
So happy!
"I just moved in from a senior homeowner community, and I'm really happy so far!"
– Howard, Resident
High Quality of Life
"The management staff seems to be working very hard to ensure that, as the population here grows, the quality of living stays the same or even gets better."
– King, Resident
Feels Like Home
"All the communications from management are open and they are quick to follow up on questions or repairs, which is a very strong selling point for older people. They are constantly reaching out to us to help us feel like it's 'home'."
– Ron and Judy, Residents