Getting older doesn't mean you have to slow down and stop enjoying everything life has to offer. It simply means that you might need a little more help than before. With Hidden Springs' Assisted Living services, older adults enjoy their lives with confidence, independence, and peace of mind – plus they have access to a variety of engaging activities and community amenities. Because our levels of support and services easily adapt to changing needs and abilities, our Assisted Living residents will always be able to live safely in the home they love with their friends and familiar care teams. We even have on-site rehabilitation therapies so residents can recover from illness or injury in the comfort of their own apartments. 
Our Assisted Living services provide the assistance you need to live as independently – and fully – as possible. Our professional staff is available 24 hours a day, seven days a week to help you with bathing and dressing assistance, provide mobility support, make programs and events accessible and fun, and assist with other activities of daily living.
Is It The Right Time for Assisted Living?
Fill out our contact form to see why right now is the perfect time to make a move to Assisted Living and receive our free eBook!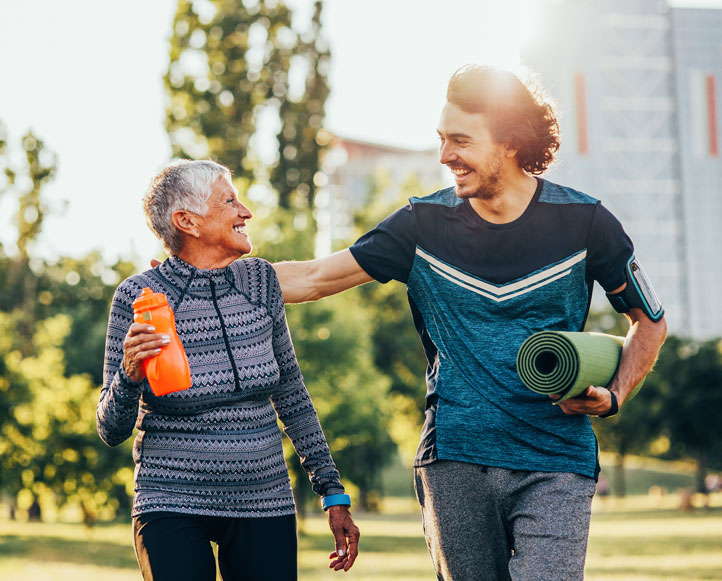 Wellness Programming
Hidden Springs' Wellness program provides assistance and promotes health awareness to all residents. Our approach is comprehensive, extending beyond care to weave wellness into all aspects of everyday life. You'll find it in our delicious dining options, varied life-enrichment programs, personalized training and exercise classes, social events and off-site excursions for shopping and dining.
Take Advantage of Every Amenity
Hidden Springs features brand-new resort-quality amenities, including a high-end fitness facility with an indoor heated pool and exercise classes, multiple dining venues, movie theater, and art studio. With the proper support and assistance of our staff, Assisted Living residents can fully participate in every program, enjoy every amenity and make the most of every day.